FOR IMMEDIATE RELEASE: May 11, 2023
Press Release: 23-0018
Parks Highway Closure on Wednesday, May 17 for Air Force Exercise
Arctic training will take place the morning of Wednesday, May 17 in Broad Pass area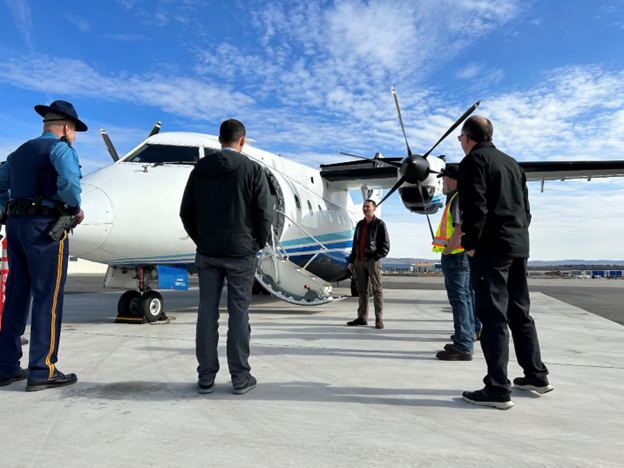 (Fairbanks, Alaska) – The Parks Highway will be closed to all traffic in both directions for up to four hours on Wednesday, May 17 to accommodate an exercise by the United States Air Force (USAF). Alaska Department of Transportation & Public Facilities (DOT&PF), in coordination with Alaska State Troopers (AST), will support the US Air Force (USAF) by closing the road between mileposts 198 and 201 from 9 a.m. until approximately 1 p.m.
The exercise may be moved to Thursday, May 18 if weather does not allow for a safe operating ceiling.
The exercise is part of Arctic Edge 2023, an Arctic-focused training effort supporting joint force readiness and development, tactical and operational extreme cold weather tactics, techniques, procedures refinement, and Arctic testing and experimentation.
The Alaska Department of Transportation and Public Facilities oversees 237 airports, 9 ferries serving 35 communities along 3,500 marine miles, over 5,600 miles of highway and 839 public facilities throughout the state of Alaska. The mission of the department is to "Keep Alaska Moving through service and infrastructure."
# # #