FOR IMMEDIATE RELEASE: March 22, 2023
Press Release: 23-0012
Tornga Selected as New Marine Director for Alaska Marine Highway System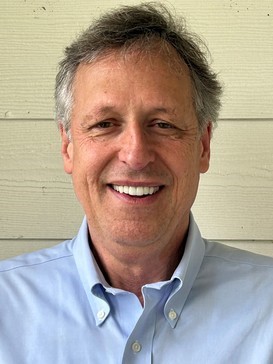 AMHS Marine Director Craig Tornga
(JUNEAU, Alaska) - Mr. Craig Tornga has been appointed as the new Marine Director for the Alaska Marine Highway System (AMHS). His first day will be Monday, April 3.
Mr. Tornga has extensive experience both in the marine industry and in managing multifaceted organizations. He started his maritime career sailing aboard Crowley's ocean going vessels, and spent over 20 years working his way up through the Crowley's Marine Services Division. Since 2017, Mr. Tornga has served as the Senior Vice President for Kirby Offshore Marine in Houston, Texas.
"Craig Is going to do a great job leading the AMHS team," said Ryan Anderson. "His experience, first as a mariner, then in managing complex marine operations, will be invaluable to the Marine Highway operations and staff."
"Mr. Tornga's decades of experience and knowledge in the unique marine industry here in Alaska and Houston span every element needed for the successful management of a complex Alaskan owned and operated Marine Highway," said Shirley Marquardt, Alaska Marine Highway Operations Board (AMHOB) Chair. "We have confidence that Craig will rise to the challenge and gain the support of our great employees who love the system."
Per statute, DOT&PF conferred with AMHOB before offering Mr. Tornga the position. The board reviewed his credentials in executive session on March 13, 2023, and subsequently unanimously supported his candidacy at the public meeting on the same day.
The Marine Director position, formerly known as the AMHS General Manager, has been vacant after the retirement of Captain John Falvey in January 2023.
The Alaska Department of Transportation and Public Facilities oversees 237 airports, 9 ferries serving 35 communities along 3,500 marine miles, over 5,600 miles of highway and 839 public facilities throughout the state of Alaska. The mission of the department is to "Keep Alaska Moving through service and infrastructure."
# # #