FOR IMMEDIATE RELEASE: April 26, 2021
Press Release: 21-0009
Alaska DOT&PF Encourages Alaskans to Drive Safe, Work Safe, and Save Lives.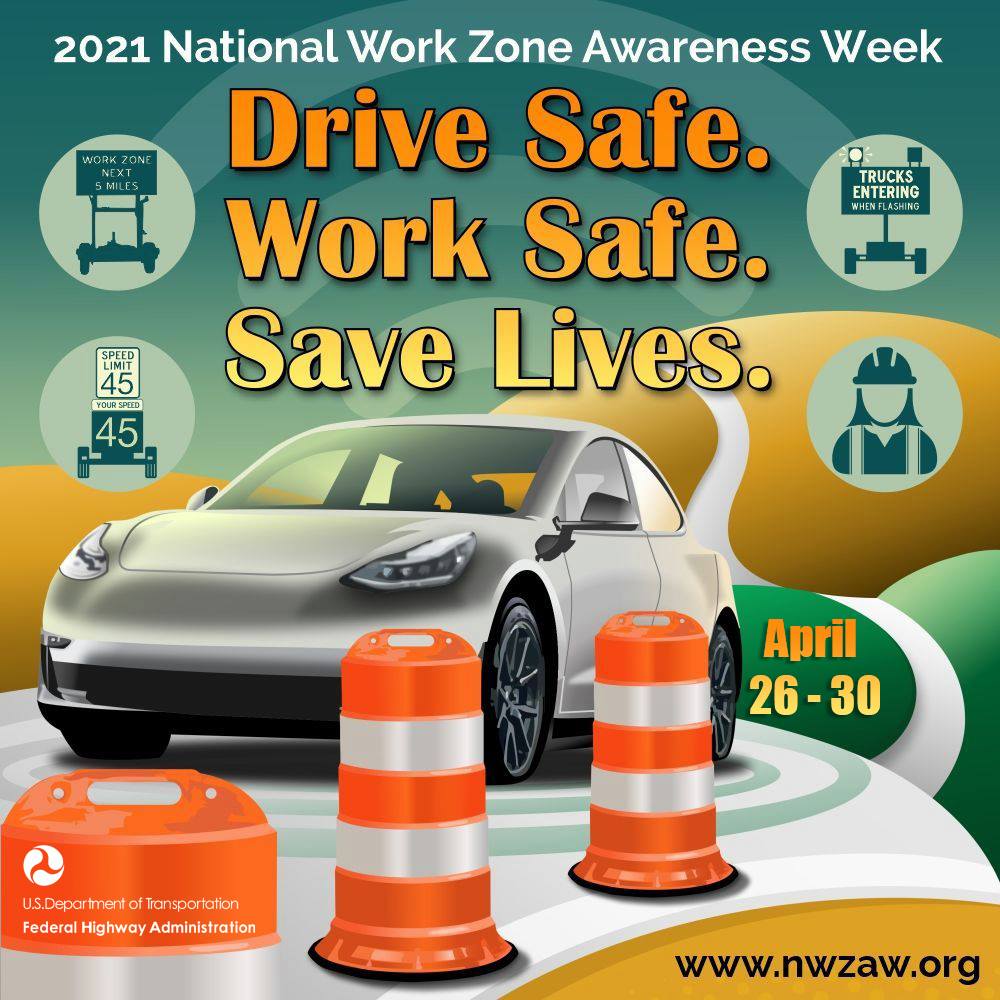 (JUNEAU, Alaska) – The Alaska Department of Transportation & Public Facilities (DOT&PF) is asking Alaskans to drive safe, work safe and save lives in highway construction work zones this summer.
Alaska joins other DOTs from across the nation to recognize National Work Zone Awareness Week April 26-30, 2021. This year, drivers are encouraged to slow down, watch for construction signs and pay attention to flaggers. Workers are encouraged to follow important safety guidelines that help prevent worker injury and death. Both drivers and workers can prevent tragedies and save lives by minimizing distractions in work zones.
Many Alaska DOT&PF employees will be participating in Go Orange Day, on April 28, wearing orange in support of the men and women working in highway construction zones. The public is welcome to participate in Go Orange Day by sending in photos of themselves, friends, family or coworkers, wearing safety gear to ask.dot@alaska.gov – we'll be sharing the photos on social media.
Highway construction zones present a challenge to drivers as conditions differ from normal roadway environments. Rear-end collisions are the most common work zone crashes, primarily affecting drivers and their passengers. Construction worker injuries and fatalities are more likely to result from unexpected contact with heavy equipment, vehicles, and objects in the work zone. Alaska experiences an average of over 120 work zone crashes every year. An automobile crash can cost an Alaskan driver thousands of dollars in repairs, lost income, and medical bills.
Being prepared for construction season can help. The public is encouraged to keep up-to-date on construction traffic impacts and delays by checking AlaskaNavigator.org and 511.alaska.gov.
The Alaska Department of Transportation and Public Facilities oversees 237 airports, 10 ferries serving 35 communities, more than 5,600 miles of highway and 776 public facilities throughout the state of Alaska. The mission of the department is to "Keep Alaska Moving through service and infrastructure."
# # #