FOR IMMEDIATE RELEASE: May 1, 2020
Press Release: 20-0035
DOT&PF Opens McCarthy Road to Public Travel
Drivers are encouraged to prepare for remote travel and drive slowly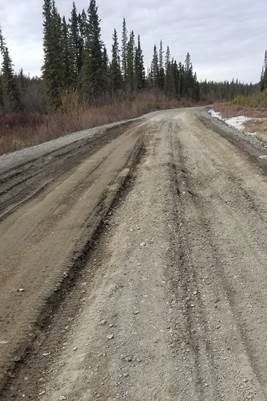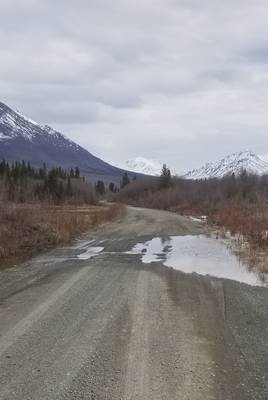 (FAIRBANKS, Alaska) – McCarthy Road is now open to public travel for the summer season and will be regularly maintained until October 1.
Conditions on the unpaved, 60-mile road, which runs between the communities of Chitina and McCarthy, will remain fair to difficult throughout the summer season. Drivers can expect a 35 mile-per-hour speed limit, rutting, rocks in the road, potholes, and soft shoulders. Current conditions include water on the road, rutting, potholes and a rough driving surface in spots. Through the first week of May, drivers should watch for maintenance crews working on the road.
Drivers are encouraged to prepare for remote travel by bringing appropriate emergency supplies including food and water, a first aid kit, extra seasonally-appropriate clothing, and spare tires. No services are available along the road.
Seasonal weight restrictions are in effect and can be checked here.
The Alaska Department of Transportation and Public Facilities oversees 237 airports, 10 ferries serving 35 communities, more than 5,600 miles of highway and 776 public facilities throughout the state of Alaska. The mission of the department is to "Keep Alaska Moving through service and infrastructure."
# # #