Traveler Info
Welcome, traveler! Here you'll find everything you need at ANC, from getting to your gate to getting online to getting a haircut.
Whether you're in a hurry or have time to explore, ANC strives to provide you with a comfortable, fun travel experience. Click the links below for more information on specific services.
You'll find Alaska Native artwork throughout the airport, exceptional views of the Chugach Range mountains through towering walls of windows, especially from the check-in lobby outside the TSA security checkpoint. (If you're making a connecting flight, make sure to leave enough time to go through security again). Taxidermized animals from throughout Alaska are located on the baggage claim level.
Alaska Native Art Display
The Ted Stevens Anchorage International Airport has partnered with the Alaska State Council on the Arts to present one of the finest collections of current period Alaska Native art in the world. The "Art in Public Places" art gallery is located in two areas: the main collection on the Mezzanine of the C Concourse, in the Sleeping Lady Lounge, and the light sensitive art pieces are located in the "Northern Lights Corridor" (connecting the terminal with the railroad and rental car facilities).
Visitors are also invited to view the airport art collection online through two "Art at the Airport" kiosks. One kiosk is located at the bottom of the main escalators outside security. The second kiosk is located adjacent to Starbucks inside security on the C Concourse. The kiosks provide information about selected art pieces, with maps indicating the location of art in all terminals.
ATMs
There are 12 ATM locations at ANC.
South Terminal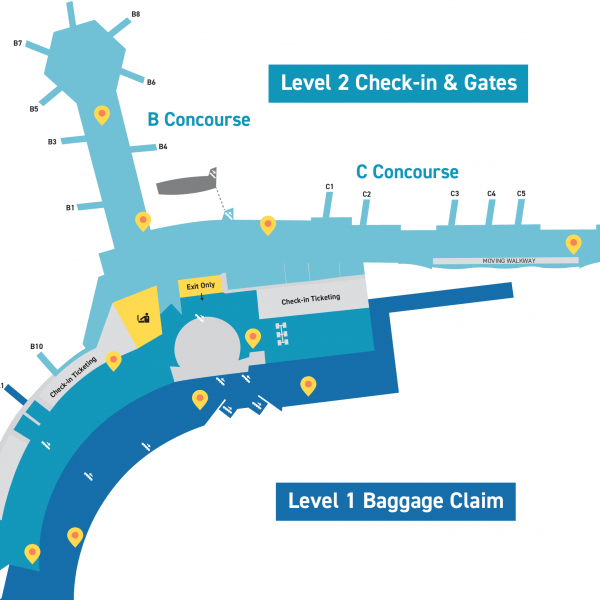 North Terminal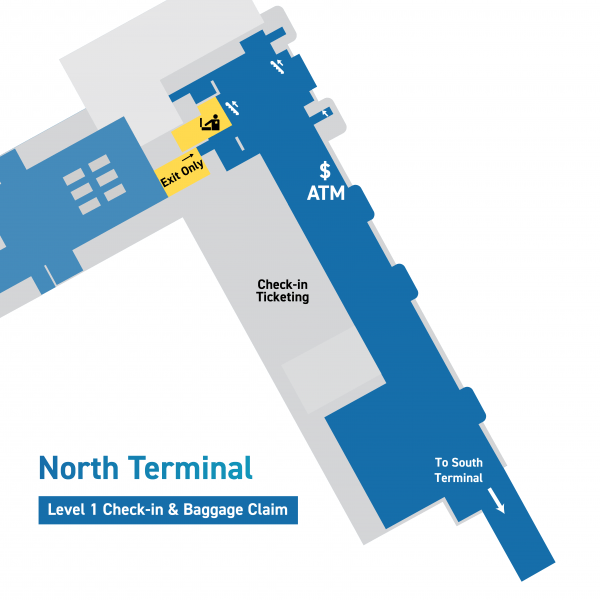 Baggage and Freezer Storage
Barbershop
Whether you are a jet setter, traveling for leisure or work ANC's Bush Pilot Barbershop has your haircut needs covered.

Currency Exchange
Foreign Currency Exchange is not available on-site at Ted Stevens Anchorage International Airport. We recommend that you check with your financial institution.
Lost and Found
For items lost on an aircraft, contact the airline directly. This page has contact information for all airlines that serve ANC.
To report items that were lost at the security checkpoint or any location within the airport, use this form:
Every airline has its own luggage office located downstairs in the Baggage Claim area. If you are missing bags and the airline's luggage office is closed, please contact the airline directly. Here is contact information for all airlines that serve ANC.
Luggage Carts
ANC is pleased to have Smart Carte as our luggage cart vendor. You will find luggage cart rentals at all South Terminal baggage claim areas and along the upper level, flight check-in curb. In addition, there are carts for rent in the secure bag claim area prior customs and border protection in the North Terminal. Cost for cart rental is $8. Carts are not allowed behind security in the South Terminal.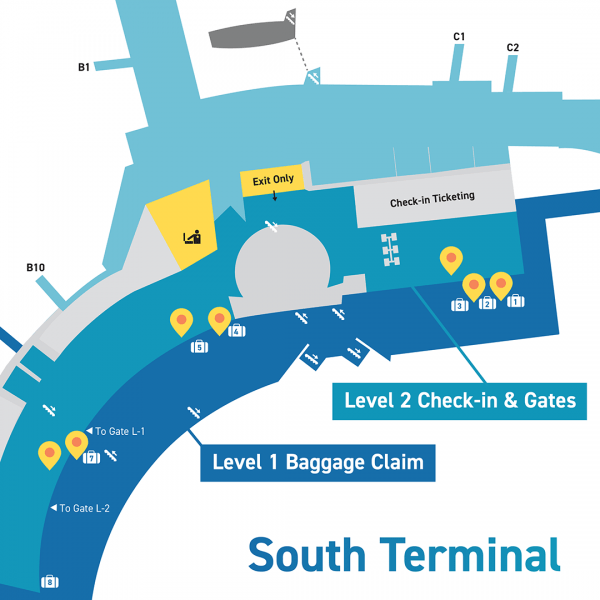 Military Support
ANC is proud to partner with the Armed Service YMCA of Alaska in supporting active duty military and their families. The Atwood Military Lounge is located on Level 1 of the South Terminal behind the main escalators. The Military Lounge is open 24 hours per day, and a Military I.D. is required. Contact the Military Lounge at 907-248-2535, or the Armed Service YMCA of Alaska main office at 907-552-9622.
To contact the Airport Communications Center during off hours, call 907-266-2411, option 4.
Nursery
ANC is proud to provide a safe and secluded space for travelers with young children. Children must be accompanied by an adult at all times. For your convenience a restroom with a changing table is located inside the nursery. The nursery is located at across from the restrooms at the beginning of the B Concourse.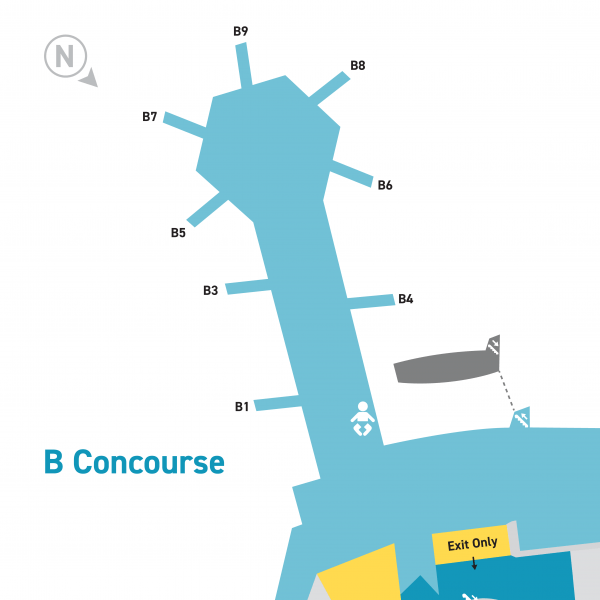 Nursing Moms
Nursing moms will find private nursing and pumping areas complete with sinks, counter space with power outlet, changing tables, and a comfy chair marked in the C concourse, and on Level 1 behind the main escalators. The nursery at the start of the B concourse is also a secluded location for nursing or pumping moms.
Paging
Paging services are available by calling the Airport Communications Center, 907-266-2411.
Pets
ANC is happy to provide service animal relief areas at both North and South Terminals.
SOUTH TERMINAL
On the secure side, in the B Gates, there is an inside pet relief before Gate B1. Please be considerate and clean up after your animal.
Outside Baggage Claim 1 (lower level), there are two pet relief areas. One on the outside lower level Door 1, in the courtyard area and another on the commercial curb. Outside Baggage Claim 8, on the commercial curb is another animal relief area.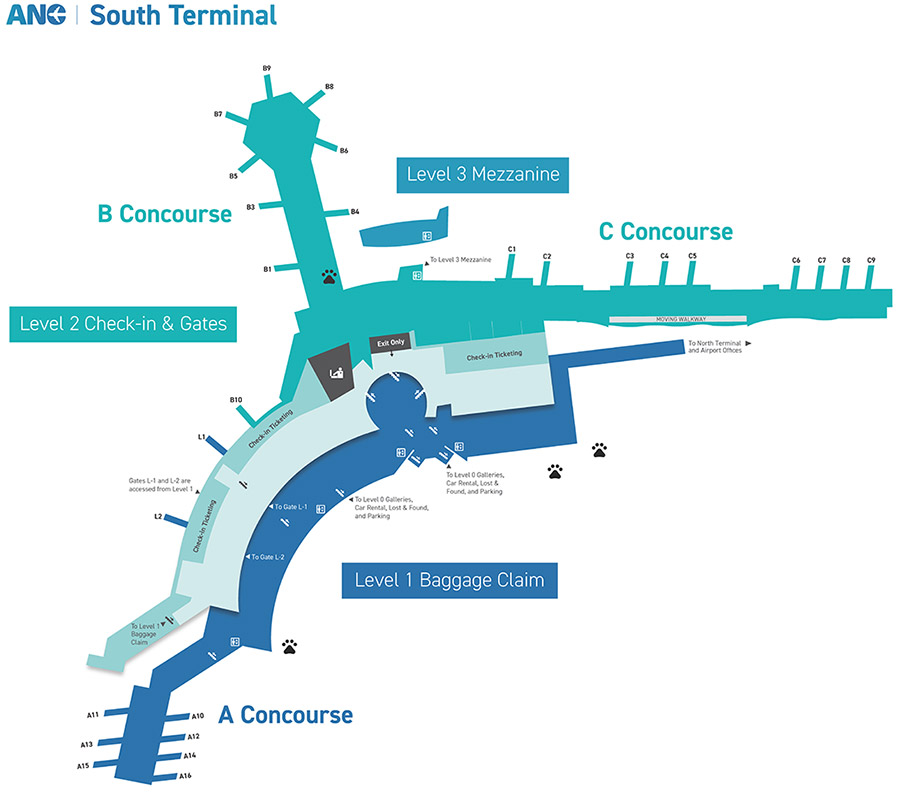 NORTH TERMINAL
At North Terminal, there is an outside relief area across from Door 4 as well as an indoor area, behind security by Gate N8.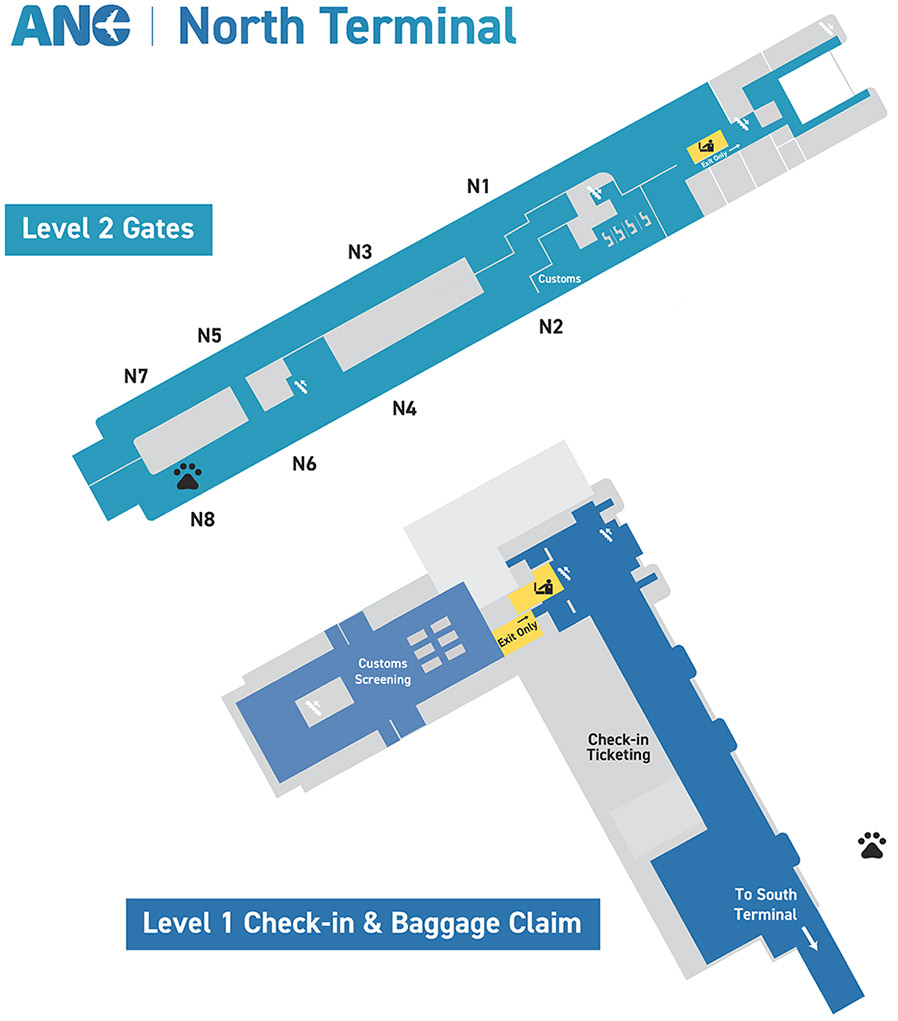 Smoking
ANC is a non-smoking facility. Smoking is only permitted in designated smoking areas on the commercial curb of the South Terminal and North Terminal.
Things to Do at The Airport
Alaska Native Art
Plane Spotting
Vending
Forget something, need a last minute item? You will find a variety of items in vending machines throughout the B and C concourses.
Baby Vend
Benefit Express
Best Buy Express
Visitor Information
South (Domestic) terminal visitor information center:
Location: Baggage Claim Level 1, in C Concourse, behind the escalators.
Staffed hours: 9 a.m. to 4 p.m., seven days a week. 907-266-2860
Visitor Information Kiosk is located on Level 1, A Concourse, across from Bag Claim No. 4. It is staffed when required.
North Terminal visitor information center:
Location: Lobby of North Terminal. It is staffed during scheduled flight arrivals. 907-266-2657.
Resources:
For more information about visiting Anchorage and Alaska, go to Visit Anchorage or our state travel site, Travel Alaska.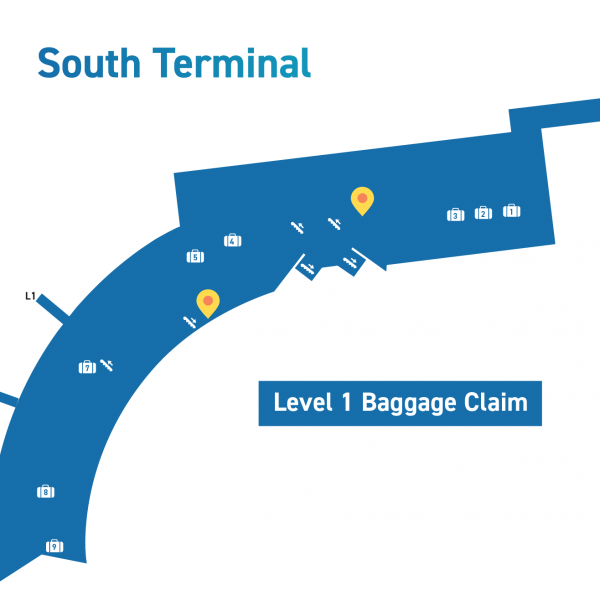 Wheelchairs
Wheelchair service is provided to passengers via the airlines as well as through private companies. Please check with your specific airline's ticket counter customer service agent to request wheelchair service for departing flights. If you have not made prior arrangements for an arriving flight, please check with your airline's gate area customer service agent for assistance.
For wheelchair service from the rental car facility, please contact your specific rental car counter customer service agent for assistance.
WiFi
We offer free WiFi access to the internet in both ANC terminals. Here's how to log on:
Open the WiFi settings on your phone or device.
Ensure your device is searching for available WiFi networks and is not in "airplane" mode.
Select the WiFi network named "ANC FREE WIFI".
A web browser or window will pop up.
Click the button to accept our terms and conditions.
You should now be able to access the internet.