Super Open House 2018
Super Open House is back! Join the Alaska Department of Transportation and Public Facilities for an open house featuring information about road and airport construction projects in Fairbanks and the Northern Region in the upcoming 2018 season.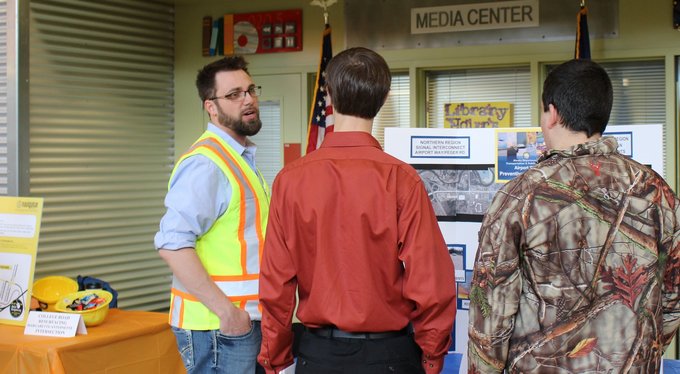 Projects highlighted at the 2018 Super Open House will include:
Chena Ridge Cripple Creek Culvert Replacement
Yukon Drive Improvements
Phillips Field Road Safety Improvements
Farmers Loop Resurfacing
Fairbanks Area Signal Upgrades
FMATS projects
Fun for the whole family!
Our Maintenance & Operations crews will have snow removal and other equipment on-site for kids. Public Employees Local 71 will also be providing food and beverages.
When?
Saturday, April 14, 2018, 10 a.m. to 2 p.m.
Where?
Hutchison Career Center, 3750 Geist Road in Fairbanks
Food?
Generously provided by Public Employees Local 71
Questions?
Please contact Meadow Bailey or Caitlin Frye.