As an employee of Airport Police and Fire, officers have the opportunity to participate in a variety of specialized teams based on their merit and availability. In addition to the challenges already presented, these positions require additional duties and training.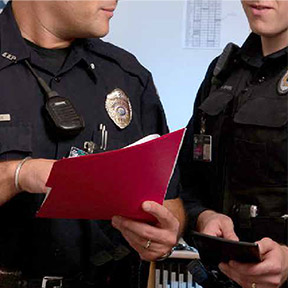 Investigations
The department collaborates with other agencies and task forces to assist in criminal, civil, and administrative investigations at state and federal levels.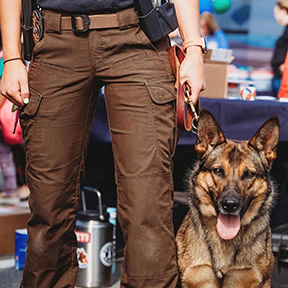 K9
Canine officers assist various drug enforcement units on state, municipal, and federal levels. These positions require patience, skill, and great understanding of drug laws.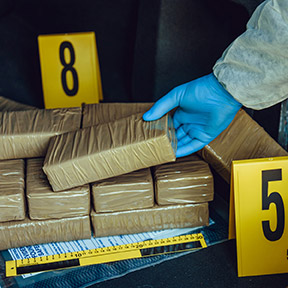 Drug Unit
Officers on the drug unit work with the DEA to conduct drug interdictions across Alaska. Members of the drug unit receive special training to better handle drugs entering the state.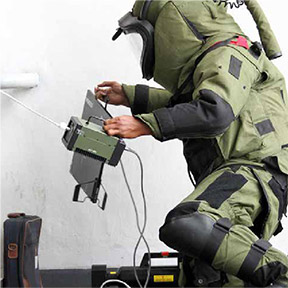 Bomb Squad
The bomb squad works with APD and the FBI to respond to calls at the airport, in Anchorage, and, occasionally, other parts of the state.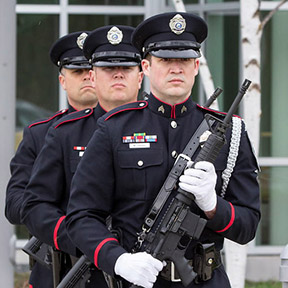 Honor Guard
The Honor Guard represents the department, Ted Stevens Anchorage International Airport, and the State of Alaska at ceremonial events.
Water Rescue
The Water Rescue Team (WRT) responds to emergencies at Lake Hood and in the Cook Inlet, including ice rescue, search, recovery and more.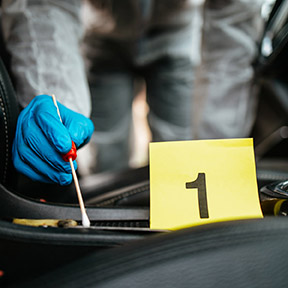 Evidence Technician
Technicians catalog and inventory all evidence received by the department and teach new officers the proper procedures for collecting and preserving evidence.