JUNEAU GLACIER HIGHWAY (LEMON CREEK AREA)
IMPROVEMENTS PROJECT 68124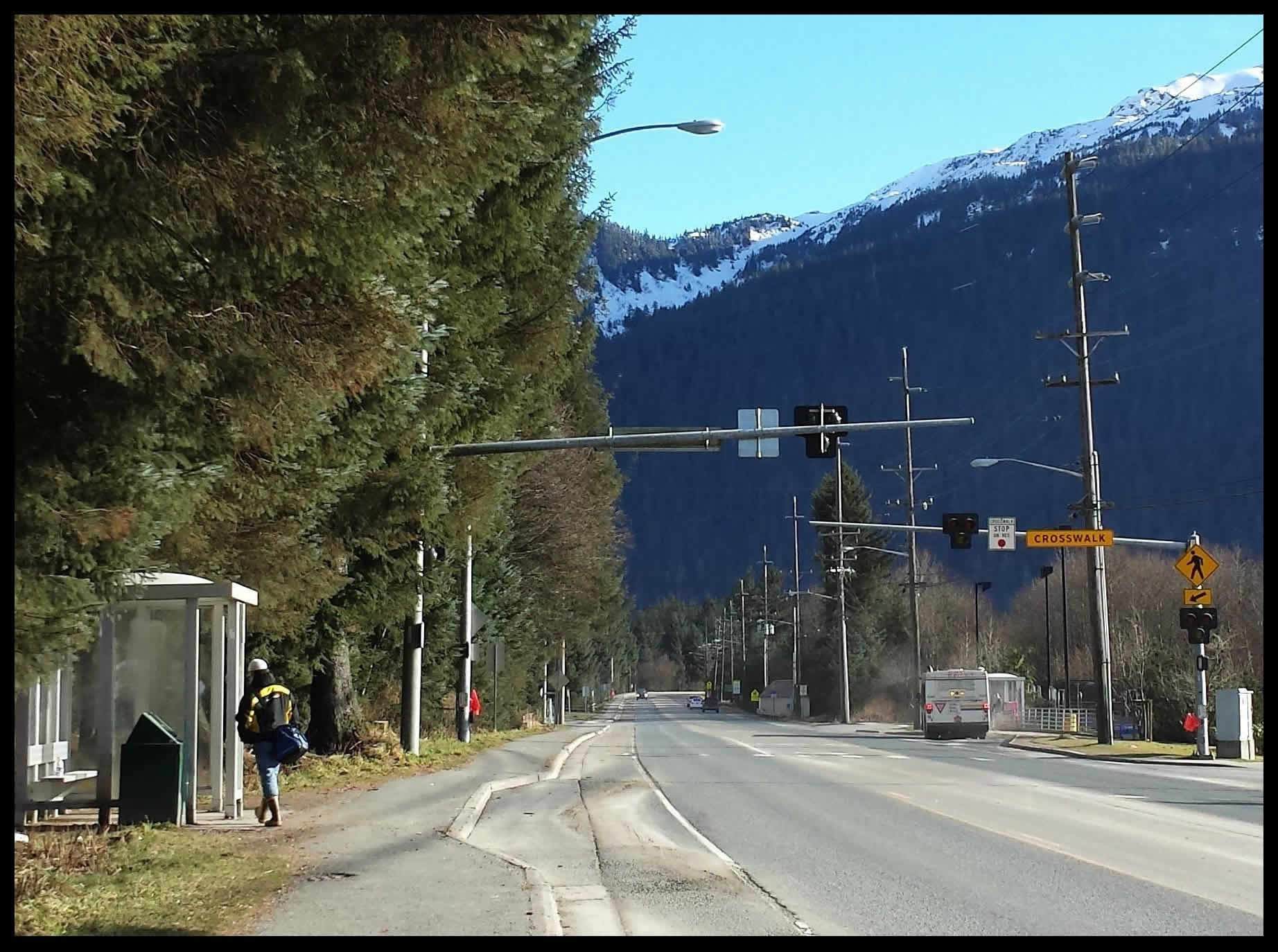 Project Details

The project would
Resurface the entire length of the roadway
Convert the Renninger Street intersection to a roundabout
Add a traffic signal to the Davis Avenue intersection
Add a sidewalk on the seaward water side of Glacier Highway and lighting as needed
Add pedestrian crossings at various locations along the corridor
Relocate and improve bus pullouts
Add a bicycle crossing at the intersection with Vanderbilt Road and Glacier Highway
Consolidate driveway access where appropriate
Replace City & Borough of Juneau (CBJ) sanitary sewer force main between Anka Street & Davis Ave.
Relocate CBJ sanitary sewer lift station near the Renninger Street Intersection
Slipline culverts as needed along the project, including extension at Switzer Creek
Modify the Hawk pedestrian crossing and bus stop near the Walmart entrance to provide a safe two-stage crossing
The project improvements would require permanent acquisition of portions of privately and publicly owned properties for right-of-way (ROW). This would require permanent acquisition of approximately 40 partial parcels with some duplication. Click Here for project area maps.
Project Status

2013 - The Department and Sheinberg Associates began preliminary design and environmental baseline studies for the proposed route in 2013.
2014 & 2016 - Public and Agency scoping began in early 2014 and again in 2016.

June 2017 - The project environmental document is nearing completion and the design is at "Plans-In-Hand" (PIH) stage. In May 2017, the Department conducted an initial Plans in Hand (PIH) review with comments due on or before June 15, 2017. Updated plans are available for viewing here.
The project is not expected to be advertised for construction until December 2017, so there is time to discuss your concerns and adjust the project if needed.
This page last updated: 2/9/18