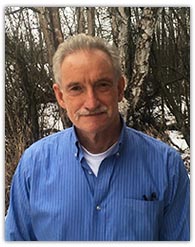 Central Region Director
Dave Kemp, P.E.,PMP
PO Box 196900
4111 Aviation Avenue
Anchorage, AK 99519
(907) 269-0555
David.Kemp@alaska.gov
Dave began his engineering career in 1981 working for three years in Swaziland, Southern Africa, assisting rural communities with the planning, design and construction of potable water supply projects. He also worked for three years in the lowlands of Bolivia working with rural communities doing the same type of work. Dave has over thirty-five years of project management experience with volunteer organizations, private consulting firms and in the public sector. In July of 2000 Dave and his family moved to Unalaska where he was the Director of Public Works and Public Utilities. In November of 2005 Dave accepted a position with ADOT&PF Statewide Public Facilities where he was responsible for managing the planning, design and construction of the two new sport fish hatcheries located in Fairbanks and Anchorage. In the spring of 2011 Dave accepted the Director of Statewide Public Facilities position and the Tribal Relations Liaison. And in February Dave accepted the Director of Central Region.
Dave has a Bachelor of Arts in Business Administration from Southeastern Louisiana University and a Bachelor of Science in Civil Engineering from the University of Texas at Austin. Dave is a licensed Civil Engineer, has his Project Management Professional certification and is a USCG licensed skipper.
Dave and his wife Jeanne have two children and two grandchildren who all live in Anchorage. When not at work Dave can usually be found on his boat with friends and family fishing or hunting in Prince William Sound.