Get Involved
There are many ways to get involved with an active Safe Routes program in your community. One of the easiest and most effective ways to get the movement started is to participate in Walk to School Day in October, and Bike to School Day in May.
Walk/Bike to School Days
Walk to School Day is a global event that involves communities from more than 40 countries walking and biking to school on the same day. It began in 1997 as a one-day event. Over time, this event has become part of a movement for year-round safe routes to school and a celebration – with record breaking participation – each October. Today, thousands of schools across America – from all 50 states, the District of Columbia, and Puerto Rico – participate every October. Resources are available online.
Bike to School Day first took place on May 9, 2012, in coordination with the League of American Bicyclists' National Bike Month. Almost 1,000 local events in 49 states and the District of Columbia joined together to encourage children to safely bicycle or walk to school.
Bike to School Day 2015 is scheduled for May 6. Mark your Calendars! National Bike to School Day provides an opportunity for schools across the country to join together to celebrate and to build off of the energy of National Bike Month. Register your school to participate today!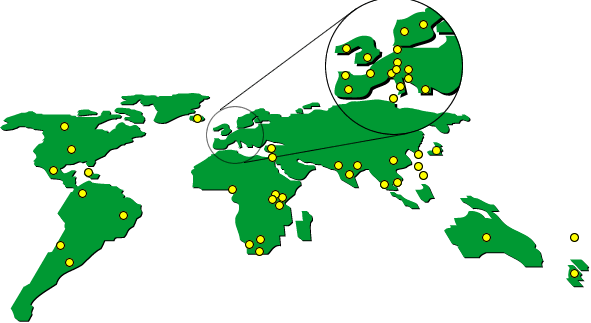 Photo Courtesy of www.walktoschool.org

We have created an action kit to help you plan a Walk to School Day for your school. This is a great way to lead into starting a Walking School Bus in your community.
www.walktoschool.org
Walking School Bus
The Walking School Bus program is designed to allow a group of children to walk (or bike) to school together safely under adult supervision. What started as a widely accepted practice in England and New Zealand has now become a fast growing program in many U.S. cities.
This program gives children a consistent and safe system to walk to school, which is a common mode of transportation in many Alaska communities. Although it is partially designed to encourage more children to walk to school who usually do not, it also increases the safety of students who already walk, as there is safety in numbers.
www.guide.saferoutesinfo.org/walking_school_bus/index.cfm

Bike Rodeo
A bike rodeo is a one-day event that teaches kids the necessary practices to safely ride a bike. Often organized by local law enforcement agencies, school officials, and other interested community members, these events give children a safe chance to practice proper signaling, braking, and maneuvering skills that are necessary for safely riding a bicycle on a street. Grant funds are available for this event.
http://www.bike.cornell.edu/pdfs/Bike_Rodeo_404.2.pdf