Wendell Avenue Bridge
Frequently Asked Questions
Q: When will the project be constructed?
A: The project schedule anticipates construction could begin as soon as 2020, but is contingent on obtaining all required project permits and clearances.
Q: What will the construction cost be?
A: Construction cost estimates range between $14 - 17 million. As the design progresses, the estimate range will be better refined.
Q: Where will the money come from?
A: Funding for the project will come from a State of Alaska General Obligation (GO)Bond approved by voters in November 2012.
Q: How long will the bridge need to be closed during construction?
A: Construction sequencing options are under evaluation. The bridge could be closed two full construction seasons, up to 18 months due to the extensive work involved in removing and replacing a bridge of this size. Due to the urban setting of the bridge and the proximity to buildings in the area, we don't believe it's feasible to construct a temporary detour bridge during construction. Our team is working hard to evaluate construction phasing options that may reduce the length of closure.
Q: What will be done to make this bridge an attractive part of the downtown area?
A: While our primary goals are safety and improved service, we recognize a desire to provide aesthetically pleasing treatments where possible. We welcome your feedback on this and will include the public in the decision making process.
Q: How can I learn more or keep informed about this project?
A: Check this website for updates as new information is posted, subscribe to our email list or

email our project manager. You can also see what public involvement we are conducting here.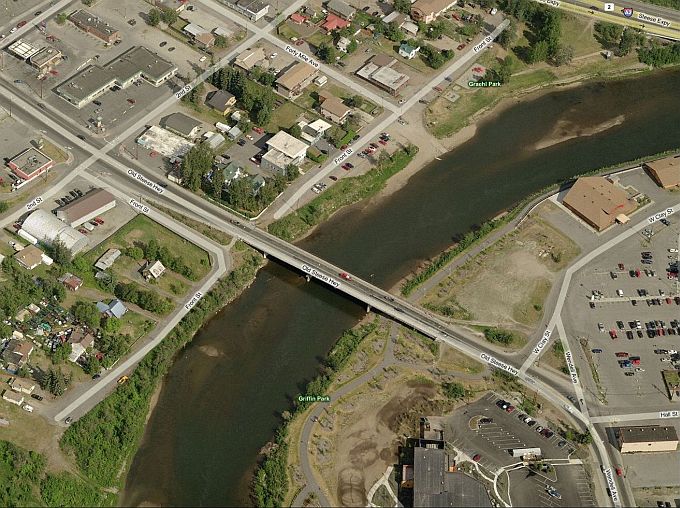 Click on image for larger size