Bison Gulch Parking Area and Trail Enhancements
The Alaska Department of Transportation & Public Facilities (DOT&PF), in cooperation with the Alaska Division of the Federal Highway Administration (FHWA), Denali Borough, and the National Park Service (NPS) is proposing to relocate the Mt. Healy hiking parking area from the east side of the Parks Highway to the west side.
Project Purpose & Need:
The purpose of this project is to improve access to Mt. Healy for recreational purposes. The current location of the parking lot used to access Mt. Healy is on the east side of the Parks Highway near Bison Gulch while Mt. Healy is located on the west side of the Parks Highway. This causes pedestrians to cross the Parks Highway in a location positioned in the center of horizontal and vertical curves, resulting in poor sight visibility. By relocating the parking lot onto the west side of the Parks Highway closer to Antler Creek, trail users will have direct access from a parking area to a new trailhead location.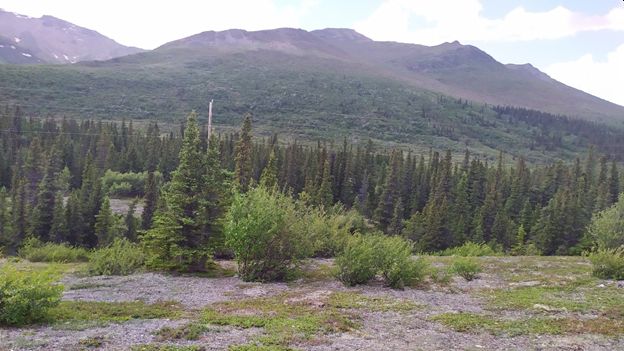 Project Scope:
Relocation of the parking area from its current location on the east side of the Parks Highway around MP 243.5 onto the west side of the highway near MP 245. This project will also include drainage improvements and roadside hardware.
Location Map: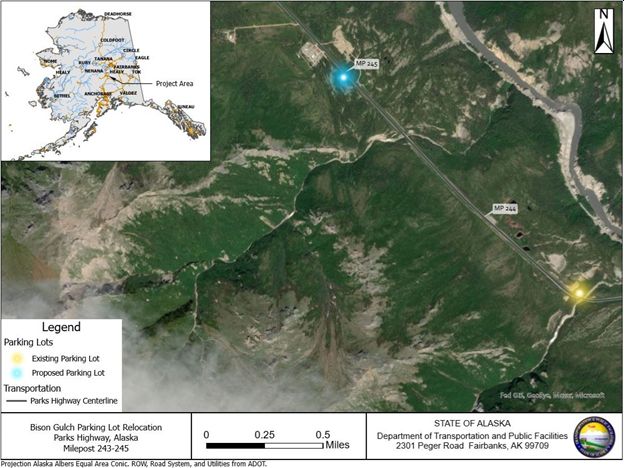 Project Schedule:
The project is currently in the preliminary design, planning, and environmental phase. Project schedule will continue to be updated as work progresses.
Construction of the new Bison Gulch trailhead and parking area is anticipated to begin during the spring 2022 construction season.