Airport Way (West) Improvements
The Alaska Department of Transportation and Public Facilities (DOT&PF), in cooperation with the Alaska Division Office of the Federal Highway Administration (FHWA), is proposing to resurface and improve the western end of Airport Way, including construction of a bike and pedestrian path. The proposed project includes:
Resurfacing Airport Way from the Fairbanks International Airport terminal to the Parks Highway eastbound ramp
Resurfacing Dale Road, Hoselton Road, Old Airport Road, and Wein Lake Road
Construction of a bike and pedestrian path along Dale Road and Hoselton Road
Construction of shoulders on Old Airport Road
Addition of right turn auxiliary lane on Airport Way at Dale Road
Drainage improvements
Sign and guardrail replacements
Lighting improvements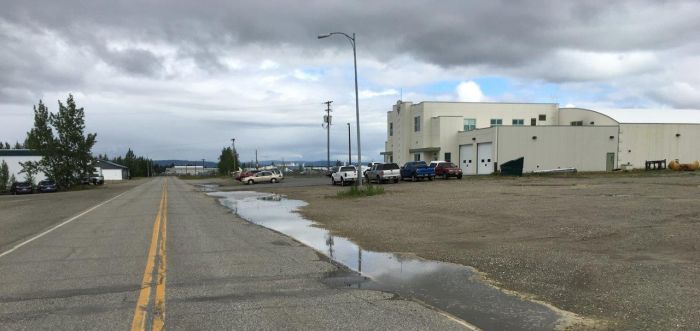 Survey work is currently being completed in the project area. Construction is expected to begin in 2019, pending completion of the environmental document and right-of-way acquisition.
Please note: the previously proposed roundabout has been removed from consideration as a project alternative due to lack of area traffic growth.

For questions or comments, please contact:
Carl F. Heim, P.E.
Engineering Manager
Northern Region ADOT&PF
2301 Peger Rd Fairbanks, AK 99709-5316


(907) 451-5359


carl.heim@alaska.gov
To correspond by text telephone
(TDD) (907) 451-2363