Civil Rights Office
Committed to equality in transportation service
COVID-19 Update from the Civil Rights Office
Wednesday, March 18, 2020
Good morning everyone,
As a result of the COVID-19 (Coronavirus Disease-19), we wanted update you on the status of the Alaska DOT&PF Civil Rights office.
The Civil Rights Office is continuing to work during the COVID-19 pandemic. We encourage you to reach out to us by phone or by e-mail if you have questions, concerns, or need our assistance. To help prevent the spread of the virus, please do not visit our offices in person. We can arrange tele or web conferences with you if you need our assistance.
Many of our partner organizations – like the Associate General Contractors of Alaska (AGC) https://www.agcak.org/, the Alaska Procurement Technical Assistance Center https://ptacalaska.org/, and the Alaska Small Business Development Center https://aksbdc.org/ are also operating and continuing to support you. Please reach out to them via phone or e-mail as well.
You can find more information on the COVID-19 on the Centers for Disease Control and Prevention website https://www.cdc.gov/ and the Alaska Department of Health and Social Services website at http://dhss.alaska.gov/Pages/default.aspx
Additionally, we are asking that everyone remember to protect yourselves and others by following the guidance from the World Health Organization: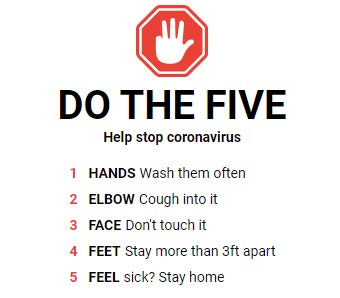 Non-Discrimination Policy Statement http://dot.alaska.gov/tvi_statement.shtml
Notice to all contractors and consultants currently performing work on highways and airports for DOT&PF
Notice to all contractors and consultants currently performing work on public facilities for DOT&PF
The Civil Rights Office is committed to ensuring equal opportunity for all businesses and personnel on Alaska Department of Transportation and Public Facilities (ADOT&PF) projects. ADOT&PF's policy is to ensure that no person be excluded from participation, or be denied benefits, based on race, religion, color, sex, age, marital status, disability, or national origin.
Our Mission is to "Keep Alaska Moving through service and infrastructure."
The Civil Rights Vision is to ensure transportation services are provided in a non-discriminatory manner.
IMPORTANT NOTE: For all projects advertised after July 1, 2018: All prime contractors, subcontractors, and DBEs must be on the Alaska DOT&PF AASHTOWare Project Vendor list in order to register on plan holder's lists. Bidders must have an AASHTOWare Project Vendor ID or your bid may not be accepted. You can get on the Alaska DOT&PF AASHTOWare Project Vendor List now!
For more information, please visit the IRIS Vendor Self Service (VSS) website
The Latest Civil Rights News, Highlights & Events
*If you have trouble accessing any of these documents, please call
(907) 269-0851 or TDD / TTY number 800-770-8973 (Alaska Relay 7-1-1).