Project # CFAPT00353 / AIP 3-02-0078-017-2018
Birchwood Airport Master Plan Update

What is your vision for the Birchwood Airport?
Join us for the first public meeting on March 4th, 2021. Click here for details.
Welcome and Overview
---
What is the purpose of the Airport Master Plan Update?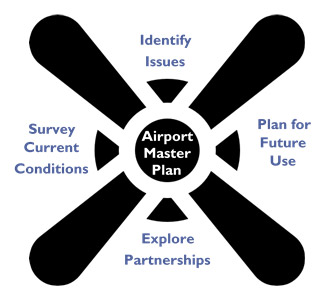 Join us to guide the future of the Birchwood Airport. Through this process we will bring together pilots, landowners, agencies and partners together to determine how the airport can best serve the future interests and needs of the flying public, aviation community, Alaska Department of Transportation & Public Facilities (DOT&PF), and other stakeholders. 
Who is leading the process?
Alaska DOT&PF with assistance from a consulting team.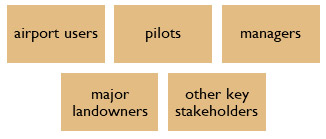 A Stakeholder Advisory Group will provide feedback on the planning process, help collect data, and gather input on plan findings and recommendations. Members include pilots, managers, other key stakeholders, and major landowners.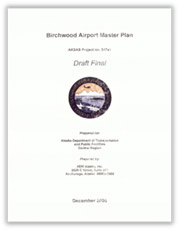 Where can I access the previous plan?
View and download the 2005 Plan here.
Schedule
---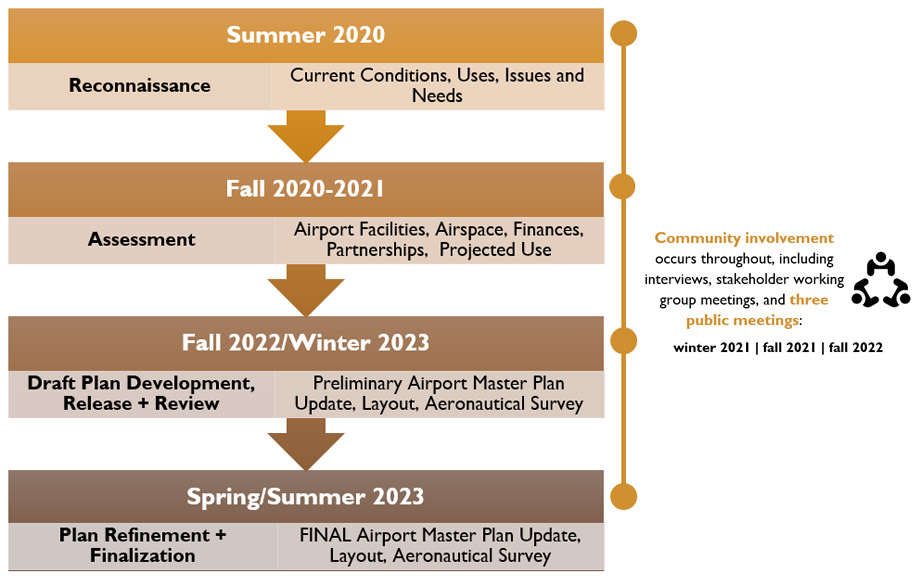 Get Involved
---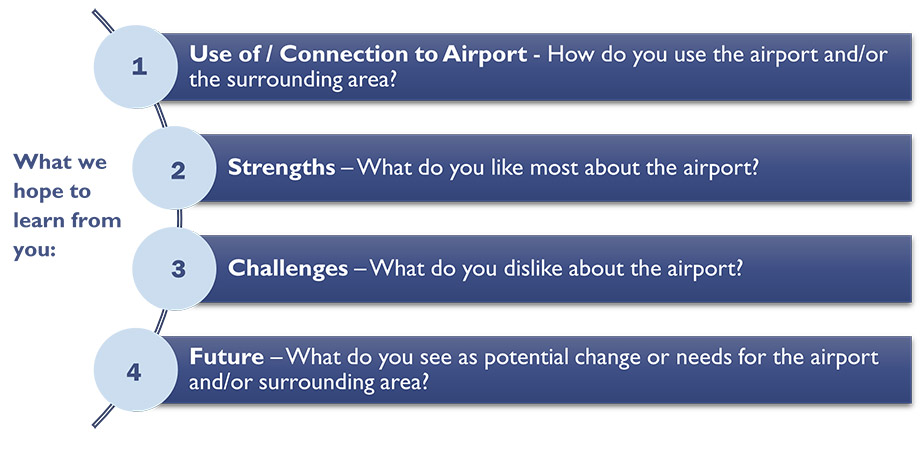 CHECK OUT and SHARE this November 2020 Project Flyer
Sign Up for Updates Receive electronic project updates.
Click the button to sign up. You will receive no more than three emails over the next six months.

Participate in a public meeting.
See "Meetings and Materials" below for more information.
Tell us what you think.
Submit your comments in the box below or contact the DOT&PF Project Manager. See "Contact Us" below.
Meetings & Materials
---
Upcoming Meetings
Public Meeting #1: Thursday, March 4, 2021 from 5:00 – 6:30 pm or 6:45 – 8:15 pm.
Same meeting, two options to join. View meeting flyer here.
Project Documents
Stakeholder Advisory Group Meeting #1, February 9, 2021
Contact Us
---
Send us your comments, questions or concerns:
Jessica Wuttke-Campoamor
DOT&PF Project Manager
Phone: 907-269-0519