FOR IMMEDIATE RELEASE: August 23, 2012
No.: 12-2577
New Businesses Open at Ted Stevens Anchorage International Airport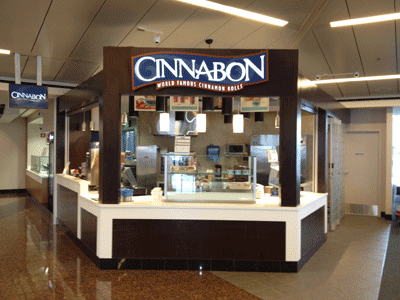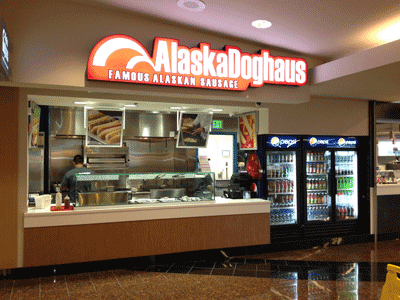 (ANCHORAGE, Alaska) – Two new concessions opened at Ted Stevens Anchorage International Airport (ANC) on Friday, August 17, 2012.
Cinnabon and the Alaska Doghaus opened new outlets in the B Concourse of the South Terminal. The Cinnabon store features the trademark Cinnabon products, and also has an expanded menu of breakfast sandwiches and specialty drinks for passengers awaiting their flights after clearing security. This second outlet complements the other Cinnabon located on the airport's public side.
The Alaska Doghaus offers gourmet style hot dogs, fries, and hot and cold toppings. The two restaurants are adjacent to each other, and are owned and operated by Alaskan entrepreneur, Bryner Chen.
"This is an exciting time at the Airport," said Javier Robinson, Concessions Manager at ANC. "Since the renovation of the terminal buildings was complete, we've been adding retailers and concessions that match the needs and interests of our passengers."
The Alaska Department of Transportation and Public Facilities (ADOT&PF) oversees 254 airports, 11 ferries serving 35 communities, 5,619 miles of highway and 720 public facilities throughout the state of Alaska. The mission of ADOT&PF is to "Get Alaska Moving through service and infrastructure."
# # #