Auke Bay Corridor Study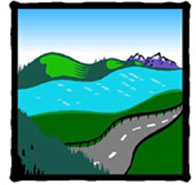 Updates
The objective is to improve pedestrian and vehicle safety.
The project limits on the Glacier Highway are from Seaview Avenue to Fritz Cove Road. BackLoop Road is also included from the intersection with Glacier Highway to the North UAS Access. Proposed improvements include:
• Roundabout at the intersection of Glacier Highway and Back Loop Road
• Intersection improvements at Glacier Highway, Fritz Cove Road, and UAS south entrance
• Sidewalks along both sides of the Glacier Highway from Fritz Cove Road to Seaview Avenue.
• Sidewalks on both sides of Back Loop Road from Glacier Highway to the North UAS Access intersection
• Roadway realignment at Auke Bay Lab curve and addition of a left turn lane at the Lab entrance
• Reconstruction of roadway to provide for two-12 ft driving lanes and 8 ft shoulders
Please take a moment to look around our website. If you have any comments about our project we would very much appreciate hearing from you.