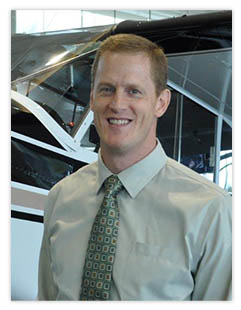 Deputy Commissioner
John R. Binder III
John Binder serves as Deputy Commissioner for the Alaska Department of Transportation and Public Facilities (DOT&PF) and Executive Director of the Alaska International Airport System.
He oversees the management of the state's 242 airports including the Anchorage and Fairbanks International Airports, serves on the board of the National Association of State Aviation Officials, is a Trustee for The International Air Cargo Association, and is an Accredited Airport Executive of the American Association of Airport Executives.
After retiring from the Unites States Air Force in September 2012, Mr. Binder joined Lockheed Martin's National Airspace Implementation Support Contract (NISC) team in assisting the Federal Aviation Administration upgrade Alaska's airspace and air traffic infrastructure. He joined the State of Alaska government in June 2013 when he became the Operations Manager for the Division of Statewide Aviation, directing aviation operations and planning for the state's rural airports.
Mr. Binder is a former U.S. Air Force pilot and combat veteran with over 21 years of service, having retired as a commander and a command pilot with both fighter and trainer aircraft experience in the F-15C Eagle, T-38 Talon, and the T-6 Texan II. He graduated from the U.S. Air Force Academy in 1991 with a Bachelor of Science degree in Astronautical Engineering. He also earned a Master of Science degree in Aeronautical Sciences from Embry-Riddle Aeronautical University in 1995 and a Master of Science degree in Space Systems from the Air Force Institute of Technology in 2006.
Mr. Binder and his wife Kia have four children and live in Anchorage, Alaska.