Alaska's Statewide Bicycle-Pedestrian Plan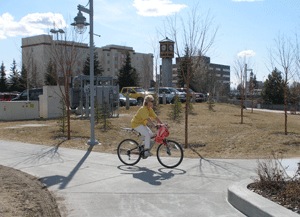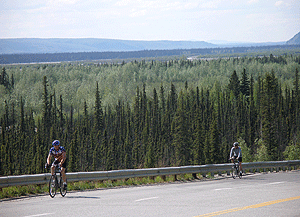 photos by Bob Laurie, Alaska DOT&PF
The Alaska Statewide Bicycle and Pedestrian Master Plan (ASBPP) update
The State of Alaska Department of Transportation & Public Facilities (DOT&PF), in partnership with DOWL and Alta Planning + Design, are working to create a plan to improve bicycle and pedestrian infrastructure across the state.
The goal of the project is to improve safety, increase accessibility, and promote healthy lifestyles in our communities.
The project team will work with communities across the state through 2018 to hear concerns and better understand community needs in order to develop achievable solutions that will increase access to bicycle and pedestrian facilities and improve safety across Alaska.
We look forward to working with you on this project, please forward this information on to any parties who might be interested in bicycle or pedestrian safety, mobility, and Accessibility in your community!
Contact:
Marcheta Moulton,
Small Federal Programs Manager
marcheta.moulton@alaska.gov (907) 465-8769
For further information or to sign up for our newsletter, visit our website at: www.akbikeped.com

May is National Bicycle Month!
Bike Month events:
Planning a bicycle trip in Alaska?
Bicycle Clubs/Organizations
Advocacy Organizations